Beverage distributors: Masters of the end-to-end supply chain
Retail distributors are looking to the storage, fulfillment and delivery strategies of beverage distributors to learn how to more closely connect the DC with the storefront.

Warehouse in the News
Apex Tool Group donates tools, use of warehouse to Harvey, Irma relief
Special Digital Issue: Packaging in Successful Fulfillment Operations
Menasha Corporation acquires ARI Packaging
PMMI and Pack Expo urge community support for hurricane victims
Creform hosts ribbon cutting ceremony and grand opening of its new tech center in Kentucky
More Warehouse News
Warehouse Resource
Special Digital Issue: Packaging in Successful Fulfillment Operations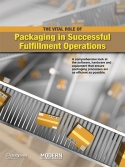 A comprehensive look at the software, hardware and equipment that ensure packaging processes are as efficient as possible.
All Resources
By
Josh Bond, Senior Editor
·
July 1, 2013
Food and beverage distributors face a unique set of challenges. Heavy cases make for labor-intensive work and low production rates. The proliferation of stock keeping units (SKUs) taxes traditional storage systems as slow-moving SKUs continue to pile up. Perhaps most pressing, customer and consumer demands are driving more frequent and more complex order deliveries.
However, despite the challenges, the industry is poised to benefit greatly from new automation, robotics and vision technologies as traditional barriers to their implementation are gradually overcome. The best distribution center operations are now deploying targeted automation solutions to handle product from receiving and de-palletization through storage, picking, buffering and palletizing, or all of the above. In some cases, nearly touchless facilities are eliminating traditional labor challenges while working toward a reduction in inventory and increased responsiveness to demand at the shelf level. Other facilities continue to rely heavily on manual labor or have only dabbled in automation.
"Many are teetering at the breaking point of justification," says David Clary, system sales account manager for Intelligrated. "We're on the verge of seeing an explosion in these technologies."
Modern recently spoke to some industry experts to get a sense of what their most innovative beverage customers are doing to overcome adversity and play to their strengths.
SKU proliferation and inventory control
SKU proliferation is the central challenge in beverage distribution. In the last 10 years, beer wholesalers have seen a jump from 300 to 1,000 SKUs, with craft beers pushing that to as many as 3,000. With the increasing diversity in spirit flavors and boutique wines, some wine and spirits distributors now handle up to 15,000 SKUs. As new SKUs come into a facility, the old ones have a tendency to stick around, if only at volumes of a few bottles a week.
Despite the uptick in SKUs, overall inventory is going down, says Sean O'Farrell, market development manager of beverage for Dematic. "In soft drinks, I see beverage warehouses becoming more closely coupled with manufacturing and bottling," he says. "Instead of building to inventory, they're trying to build to order where possible."
The connection between the warehouse and the retail outlet is also evolving to meet this challenge. The traditional delivery model for many beer distributors relied on the side-load truck, where about 10 pallets of a single SKU and a couple mixed-SKU pallets are driven from retail store to retail store. This "DC on wheels" approach involves the driver being the order picker and consolidator as he fulfills orders based on the needs at each location.
Paul Laman, vice president of W&H Systems, says beer distributors are now moving toward picking to order instead of to route. The order is consolidated ahead of time in the warehouse so that orders can be delivered in store-ready sequence. "With the old way, the driver spends more time on the road, misses some time stops and returns with goods," he says.
Half pallets are becoming more common for speedy deliveries, according to Brian Keiger, sales manager of general industry for Grenzebach Corp. and chairman of the order fulfillment solutions council for the Material Handling Industry (MHI). Half pallets can be brought in the front door, built in aisle sequence for quick shelf stocking, or might even be built in the warehouse to serve as in-store displays. Drivers can become as much as 40% more productive when dealing with ready-made half pallets, Keiger estimates.
"However, in order for the driver to deliver hundreds of SKUs or simply drop a pallet and leave, it drives more labor into the warehouse to ensure that order is fully consolidated," says Laman.
The labor challenge
Inside the DC, over the course of a given shift, a worker picking cases of beverages might lift as much as 40,000 pounds and walk or travel significant distances. In these conditions, it can be difficult for workers to become much more productive. "If you implement technologies or methods to increase employee pick rates, then at a certain point all you're doing is driving up employee turnover or injury rates," says Intelligrated's Clary.
This is not to mention the fact that labor is no longer readily available to meet high turnover. "Customers used to justify automation projects on labor returns only and looked for a payback within two or three years," says O'Farrell. "Now they're willing to look at projects with a five-year return because the labor shortage is becoming more and more acute."
Beverage picking is not only strenuous, it is made more labor-intensive due to the SKU profiles and the logistics of tracking each case down and picking it. "I've seen studies that show the logistics and handling costs in food and beverage exceeding 30% of the business' total cost," says Greg Chaffee, vice president of food and beverage industry sales for System Logistics. "Whereas other industries like automotive, electronics and pharmaceutical will have logistics costs that run close to half of those of beverage. The labor economics are just better everywhere else."
Both labor and storage systems are hard pressed to serve a SKU curve with a long "tail." For example, of the average 50 new SKUs each month in wine and spirits, says Laman, two might be hot movers, eight medium movers and the rest become slow movers. Ninety percent of the SKUs might account for less than 10% of the business, but they still have to be accounted for.
Automation makes inroads
They say if you drop a frog in hot water, he will immediately leap out. However, if you slowly increase the temperature the frog will boil. This is an apt analogy for labor usage in many beverage facilities, which has grown slowly from the old model that worked to the current unsustainable model.
Beverage handling is inherently labor intensive, and so the implementation of automation into the process is an appealing solution. Robotic palletizers, buffers and even automatic truck loading are targeting worker strain, throughput rates and traceability. Chaffee says what attracts the beverage industry to automation is largely the processes between the pick and the truck. This is where the pallet building and sequencing occurs that will enable the delivery driver to simply drop off a completed order.
"There is more money going into building the customer order pallet than is spent on the automated storage and retrieval system (AS/RS) side," says Chaffee, "but I say that with a grain of salt. The future will move toward tighter integration of the ability to handle a case from a source pallet directly to a customer's pallet without the need to convey, buffer or sort. In some cases, the two halves are already starting to come together."
As automation makes inroads on the storage side of the facility, automated storage systems are increasingly deployed to make good use of available space while serving a wide-ranging SKU mix. These systems can be used to facilitate dynamic pick faces, reducing travel time between locations and can be set up to present five layers of SKUs in a face that would otherwise be occupied by just one pallet of one SKU.
"You've got to allow for all these slow-moving SKUs," says Keiger. "When they're palletized, nobody buys the slow-movers in layers. Instead of eight SKUs on a pallet, you have eight on a layer."
When picking in smaller quantities, the temptation can be to store in smaller quantities. Although de-palletization and AS/RS systems have the ability to break incoming pallets down to cases in totes and trays, Chaffee warns against case handling for its own sake.
"One of the artful things to do is to keep product in the densest form of handling for as long as possible," he says. In other words, it costs less to keep a case of goods on a pallet than to break everything down into cases and store and retrieve it individually. The idea is to move as much as you can while you're moving product.
"A facility might do 80% of its business with 30 of 600 SKUs. For those fast-moving SKUs, you want to keep them in pallet form first and layer form second," says Chaffee. The remaining 500 products, including the medium, slow, and very slow movers, might be held in either case flow rack, shelving or a slow-moving automation buffer.
To automate or not to automate
Although high-volume SKUs would seem an ideal candidate for automation due to their repetitive handling, some facilities are better served to handle them with a double-pallet forklift or one with a layer-picking attachment.
"There tends to be this feeling you should automate the higher volume items because you'd need a lot of labor to do that," says Dan Labell, president of Westfalia Technologies. "That isn't always the case. It might be better to look at the middle range of SKUs where efficiencies are low on the picking side and there might be a greater distance to travel."
However, in applications requiring more split case handling, such as a wine and spirits, Labell offered the example of a system where 1,000 of the SKUs are delivered automatically to pick faces and the other 9,000 are manual. Yet, the automation covers up to 90% of the volume in that case.
There are also places where it makes good sense to maintain a human labor component. One approach is to leverage a load-to-man approach, such as integrating old fashioned pick tunnels into an AS/RS. As it retrieves pallets or layers for lift trucks, it can also handle replenishment of the pick faces. "Is that as automated as it could be?" asks Labell. "No, but it's a lot of capital to get to full automation."
Even with automated storage and palletizing, manual labor will often remain preferable in picking. Clary offered the example of one customer where only half of the pick faces were static day to day or week to week. The other half were dynamic from wave to wave. Clary says these types of solutions are allowing broken case applications like in wine and spirits to achieve 1,000 picks per hour, "which is unheard of in terms of what they're achieving now."
The state of the art
For now, wine and spirits, soft drinks and beer have different SKU profiles that lend themselves to different automation approaches. But in the not-too-distant future, heavily automated facilities will be home to technologies just as comfortable with one kind of beverage as with any other. "You will start seeing more and more warehouses that handle beer, soft drinks, wine, spirits and tea all under one roof," says Keiger. "You're already seeing mergers and acquisitions that will drive that."
Similarly, O'Farrell envisions the rise of fully automated case picking and palletizing systems that will allow beverage companies to automatically grow their product line or acquire other companies. A system designed for beverage might also handle snack foods, he says. "Some companies are already exploring 'mixing centers' where they want automation to be able to handle both beverages and general merchandise or other things that might go on a beverage truck."
Another emerging development in beverage is vision tracking, says Clary, which is distinct from conventional scanning and tracking technologies. In beverage, not everything is bar coded due to customer presentation concerns, the label might be on the bottom of the case. New technology can identify a case based solely on its color and logo, says Clary, allowing a system to track case movement without the need for trays or totes. Vision also helps with security, which is especially important when handling high-value cases of wine and spirits. These systems are allowing distributors to verify exactly what was picked and loaded onto a truck.
In five to 10 years, Clary suspects there might be wider use of automatic guided vehicles (AGVs) that can go up into racking and pick individual cases. "I can see that being a huge trend," he says. "Such a facility might not even need conveyance or robotics."
In the meantime, it appears many in the beverage industry are already ahead of the curve. "The beverage supply chain is more integrated. It's all under the same umbrella," says Keiger. "Big boxes are learning from beverage, and might be working toward a more end-to-end approach instead of handing that off to a 3PL. Someday, retail will catch up."
Companies mentioned in this article
Dematic, dematic.com
Grenzebach, grenzebach.com
Intelligrated, intelligrated.com
System Logistics, systemlogistics.com
Westfalia, westfaliausa.com
W&H Systems, whsystems.com
More food and beverage coverage:
Automated palletizing gives bottled water company a clear advantage
Following the installation of an automatic palletizer, the company cut labor costs and increased total volume.
Winemaker boosts productivity with dry running bottling-line conveyor
After replacing a conveyor chain and wear track with a system that did not require soap-and-water lubrication, Vincor Canada's Quebec bottling operation significantly improved productivity, sanitation, maintenance costs and reliability.
System Report: Wirtz Beverage adds automation to the distribution mix
With AS/RS, voice-directed picking and high-speed sortation, Wirtz Beverage Illinois takes the lead in wine and spirits distribution.

August 17, 2016
About the Author
Josh Bond, Senior Editor Josh Bond is Senior Editor for Modern, and was formerly Modern's lift truck columnist and associate editor. He has a degree in Journalism from Keene State College and has studied business management at Franklin Pierce University.
Subscribe to Modern Materials Handling Magazine!
Subscribe today. It's FREE!
Find out what the world's most innovative companies are doing to improve productivity in their plants and distribution centers.
Start your FREE subscription today!
Latest Whitepaper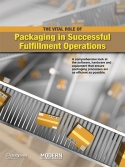 Special Digital Issue: Packaging in Successful Fulfillment Operations
A comprehensive look at the software, hardware and equipment that ensure packaging processes are as efficient as possible.
Download Today!
From the September 2017 Modern Materials Handling Issue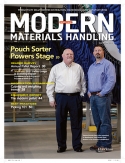 The Pallet Report: Pallets help optimize operations, protect products and organize space
Warehouse Basics: Navigating the pick path
View More From this Issue
Latest Webcast
E-commerce and the New Pallet Paradigm
Driven by emerging streams of supply chain data, shifting customer demands, and an industry obsession with eliminating every sliver of waste, pallet usage continues to evolve. During this webcast we'll examine how Modern's readers are adapting to current challenges while positioning themselves to meet those that lie ahead.
Register Today!