Food and beverage distribution: A healthy part of a balanced supply chain
Built on a software foundation, the targeted use of automation is helping warehouses improve themselves, their supply chains and the customer experience.

Technology in the News
2018 MHI Innovation Award finalists announced
The Overlooked Competitive Advantage: Connected Teams
How Industry 4.0 Design Principles are Shaping the Future of Intralogistics
Supply chain management survey indicates greater pressure on companies to demonstrate sustainability
Other Voices: How a warehouse execution system provides product traceability
More Technology News
Technology Resource
The Overlooked Competitive Advantage: Connected Teams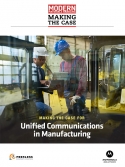 57% of surveyed manufacturers believe they could reduce downtime by 10-30% by unifying their workgroup communications. What does a minute of downtime cost you?
All Resources
By
Josh Bond, Senior Editor
·
January 1, 2014
Food and beverage distribution is a highly competitive business. In an effort to stay ahead of the pack, operations are striving to cut costs and improve customer service levels. These initiatives are driving leaner approaches to inventories, staffing levels and fulfillment speeds while companies strive to achieve regulatory compliance.
A product's limited shelf life, strenuous manual labor and the proliferation of stock keeping units (SKUs) are all common challenges to food and beverage operations. These pressures are prompting many facilities to deploy enhanced software for more visibility, automation for repetitive tasks and improved storage capabilities for better space utilization. Solutions in each of these categories have seen rapid improvement in recent years as both large and small operations push suppliers for innovation.
But it's not just about doing the same thing faster or more accurately. Trends like store-ready sequencing, just-in-time production and end-to-end supply chain considerations are changing the role and performance metrics of the warehouse. In the past, a manufacturer might produce a large volume of product, store it, ship it in the manner most convenient for the warehouse, and perform weekly cycle counts to see what's left. Now, production is increasingly tied directly to the store shelf, and the warehouse's ability to fulfill orders as quickly, efficiently and accurately as possible is critical to the success of the organization.
Inventory: Less is more
Given the perishable nature of many food and beverage products, it makes good sense to shorten the time between production and consumption to prevent the likelihood of expiration. In the past, production lines might run until the warehouse or specific SKU was full, building in a safety stock to allow for product loss and prevent stock-outs. However, this practice is rapidly disappearing.
"There is much more building to order," says Gina Jones, business development manager for California Natural Products, parent company of Power Automation Systems, a supplier of warehouse automation solutions. "Now it's about how to best get the product to the customer on time, in full, in the smallest amount of time. Long gone are the days where warehouses have an endless supply of product."
Software solutions are a critical component to streamlining the supply chain from production to shelf, according to Matt Wicks, vice president of controls and software for Intelligrated's manufacturing systems division. "The more you understand about consumption in the stores," he says, "the better you can fulfill those orders, trim inventory and remove waste."
Within the four walls, warehouse control systems (WCS) are proving to be an effective way to help provide inventory control. Jim McLafferty, senior account manager for W&H Systems, says a WCS helps collect data and provide real-time reports for managers and, potentially, customers. "You can update your inventory status based on what you're doing right now," he says. "In the old days, daily inventory review would be a dream. A facility might do cycle counts on a weekly basis."
Real-time inventory control is also valuable for regulatory compliance, especially in the event of a recall. Software can instantaneously direct an automated system to not release a specific SKU, and the same software can locate a lot ID anywhere in the supply chain.
Software supplies hard numbers
WCS, in conjunction with a warehouse management system (WMS) and enterprise resource planning (ERP) system can all share data back and forth to improve demand planning and visibility across the entire supply chain. Taking it one step further, software can enable distributed order management, allowing companies to fill or ship orders from anywhere in the supply chain, including the manufacturing facility, warehouse operation or retail store.
"The entire delivery system has changed," says John Barry, vice president of sales and marketing for ITW Warehouse Automation. "All the work is getting pushed back to the warehouse and that's where the efficiencies have to get better."
With an end-to-end view of the supply chain, it's easier to see how changes in warehousing and fulfillment can improve efficiencies elsewhere. "In the old days, a DC handled things the way that was efficient for them, not what was best for the store, McLafferty says. "The idea was to get it out the door and let someone else handle it from there. Today, most enlightened companies realize the benefit of store-ready sequence."
With a reduction of inventory and increased customer demand for mixed-SKU, store-ready pallets, the ability to become nimble and process an order quickly relies on good information as well as effective materials handling solutions. "This puts pressure on the manufacturer to expend more effort—and therefore money—on filling orders," says Sean O'Farrell, market development director for Dematic. "Manufacturers are exploring automation to help reduce the costs to process an order while increasing customer satisfaction with accurate, high-quality, store-ready orders."
Storage: Golden retrieval
Granular data about the location and movement of goods might precede and help justify the installation of an automated storage solution, or it might be a natural byproduct of such an installation. Either way, automated storage and retrieval systems (AS/RS) can help ensure the right product quickly goes to the right place while often dramatically reducing the required storage space. For instance, McLafferty says he has seen customers save a third to a half of their space by going to a high-density system. That could postpone the need for a new building by as many as 10 years.
At the very least, a facility accustomed to floor stacking should consider racking, says Dan Labell, president of Westfalia Technologies. With floor stacking, it might be necessary to move 12 pallets to get to the one you need in the back. Racking creates more discrete storage lanes, so that if stored four high and four deep, there are 16 pallets in one bay with access to four discrete lanes.
Utilization and inventory accessibility are much better when racked, adds Labell. Floor stacking storage will result in utilization of about 75%, but creates a lot of re-warehousing, or unproductive moves. "A lot of money is spent trying to do more with the space than is practical," he says. "The customer is trying to get from 75% to 85% utilization, but they pay a penalty in double or triple handling, or end up with aisle storage. They do get more inventory in the cube, but it comes at an operating cost. Customers are surprised all the time when they realize how many wasteful moves they've been making."
With an AS/RS, on the other hand, it's common to achieve 90% utilization, even in multiple deep configurations. Single deep systems average closer to 100%, says Labell. A case-handling AS/RS creates narrow aisles with high density and discretely handles each unit to reduce damage. Automation also provides easy tracking of first-in, first-out (FIFO) or first-expired, first-out (FEFO).
As business grows, it is possible to expand automated storage systems with additional storage modules. Having already invested in the automation, additional storage locations are relatively inexpensive. Whether automated or not, if storage locations are linked with actual production and consumption rates, a warehouse does not need to be full just for the sake of utilization. Labell says, "The thinking is that more storage will result in more inventory, but that's not necessarily the case if it's well managed."
Automation: Changing the multi-channel
In addition to automated storage, technologies such as robotics, automatic guided vehicles (AGV) and goods-to-person picking are gaining traction in food and beverage applications. Although the multi-channel revolution is in its early stages in this segment, food and beverage operations are adapting successes elsewhere in the industry to help them improve everything from depalletizing to picking, sortation and repackaging.
"Multi-channel's variety of order profiles can create havoc in the order fulfillment process, leaving some companies to duplicate inventories and increase costs," says Dematic's O'Farrell. "Some industry leaders are leveraging automation to address large retail format, small retail format, e-commerce and home delivery, with systems that can store, pick, buffer, sequence and palletize automatically."
Robotic palletizing will only continue to grow, adds ITW's Barry, who notes significant improvement in the dexterity of robots in mixed-case applications. "In the past, you might have all these good practices to control your inventory, retrieve and present it safely, accurately and efficiently, then you're forced to throw a lot of people at it at palletizing," he says. "Not anymore. I've seen one application where two robots replaced 15 people."
Intelligrated's Wicks believes the integration of advanced vision systems is one of the advances that has created opportunities in food and beverage handling. This technology allows robotics to react dynamically to changing conditions as opposed to endlessly repeating an identical task. This is particularly useful for mixed case palletizing. It also aids in label-free handling—a growing trend in beverage—by identifying product based on colors or logos on the consumer packaging.
Wicks offered the example of a candy maker who wanted to separate Halloween candy from standard versions. The vision system was configured to recognize the pumpkin on the packaging and sort accordingly. It was later calibrated to find snowflakes for Christmas.
"The industry is starting to think of vision outside of traditional view," says Wicks. "Vision used to be a quality inspection application. Now, we're using it much more intelligently. Instead of asking 'is this the right thing or not,' you can collect a variety of data and open up lots of opportunities for the system to use that information."
Some of the same vision systems are enabling AGVs to extend their reach within a facility, according to Mark Longacre, marketing manager for JBT. Five or more years ago, Longacre says AGVs were most common in the food-processing area, replacing conveyor and sortation or diverting. "Now we see an explosion of interest in end-of-line applications, linking with a palletizer, wrapper, storage and retrieval or loading on a trailer," says Longacre, who says one customer deployed 11 AGVs and was able to reassign of 25 full-time positions. "Anywhere they can support routine material movements, AGVs have continued to shine."
Case picking automation has tended to be an investment best justified by large and sophisticated operations. But Barry suggests advances in software are lowering the thresholds. "Right now, it might cost $8 million to $13 million to invest in case picking automation. But everyone has gotten so much better at smaller solutions. People are soon going to want to invest $1 million in a system and enjoy all the same benefits."
Smaller satellite locations will benefit from this transition, even as the level of automation is set to increase on a large scale in mega facilities, says Barry. Here, automation will reach all the way from truck unloading to truck loading, he says, with a five-fold increase in automation approaching lights-out facilities.
Companies mentioned in this article
Dematic: dematic.com
Intelligrated: intelligrated.com
ITW Warehouse Automation: itwwa.com
JBT Corporation: jbtcorporation.com
Power Automation Systems: powerautomationsystems.com
W&H Systems: whsystems.com
Westfalia Technologies: westfaliausa.com

March 31, 2016
About the Author
Josh Bond, Senior Editor Josh Bond is Senior Editor for Modern, and was formerly Modern's lift truck columnist and associate editor. He has a degree in Journalism from Keene State College and has studied business management at Franklin Pierce University.
Subscribe to Modern Materials Handling Magazine!
Subscribe today. It's FREE!
Find out what the world's most innovative companies are doing to improve productivity in their plants and distribution centers.
Start your FREE subscription today!
Latest Whitepaper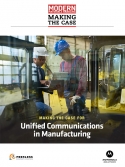 The Overlooked Competitive Advantage: Connected Teams
57% of surveyed manufacturers believe they could reduce downtime by 10-30% by unifying their workgroup communications. What does a minute of downtime cost you?
Download Today!
From the January 2018 Modern Materials Handling Issue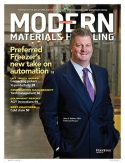 Lift Truck Series Part 1: Lift truck technology connects pickers to productivity
Breaking Through On Yard Visibility
View More From this Issue
Latest Webcast
Emerging Technologies for Your Distribution Center
Come get an insider's view of the latest technologies for inside your Distribution Center. You'll learn which technologies are being piloted, which are having success and moving from concept to implementation and into production on the maturity scale, and what's coming on the horizon.
Register Today!