TOP STORY
ADC: Turning data capture into decisions
ADC device technology continues to advance, but suppliers increasingly emphasize continuous monitoring and IoT-type sensing and analytic solutions as...
TOP RESOURCE
Mobile Solutions: Improving Supply Chain Efficiencies
To meet customer's ever-increasing service expectations and improve their business efficiency, companies are looking to their supply chain operations...
All Mobile & Wireless News
By Bridget McCrea · September 1, 2014
Our top technology analysts give us an in-depth look at the current penetration of wireless and mobility outside of the four walls and offer their outlook on the future of real-time, 24/7 supply chain monitoring.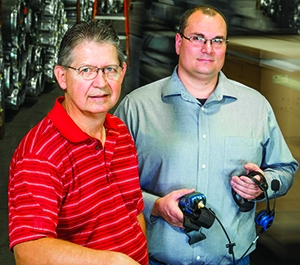 By Roberto Michel, Contributing Editor · September 1, 2014
Faced with booming volumes and subsequent picking challenges, a leading plumbing and heating products distributor integrated voice picking with its warehouse management system (WMS). They're now fulfilling record volumes more accurately in less time and with fewer people. Here's how they're getting it done.
By Josh Bond · June 1, 2014
The RFID market is showing signs of steady growth as companies work to achieve a meaningful return on investment in specific areas of given processes.
By Bridget McCrea · August 1, 2013
Top industry analysts define the leading wireless and mobility trends that are helping logistics professionals work smarter and faster in an increasingly competitive business environment.
By Bridget McCrea · August 1, 2012
Our technology correspondent takes a closer look at what wireless technology is being adopted, how it's being used, and what benefits logistics professionals are deriving from their mobile investments either inside the four walls or on the road.
By Bridget McCrea · June 1, 2012
The market's top analysts discuss the trends that are pushing mobility deeper into every-day use and explain just how far we are from realizing real-time supply chain management—complete with logistics visibility that was once only the stuff of dreams.
By Maida Napolitano · April 1, 2012
Proponents have changed the conversation and have started tagging at the item level in what the industry is now calling a "source-to-store" approach.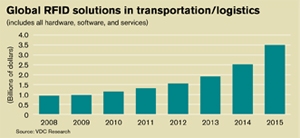 By Bridget McCrea · August 1, 2011
Logistics professionals are certainly moving toward mobile applications to improve overall supply chain operations, but just how fast is it happening? Our technology correspondent gives us a reality check.