TOP STORY
Top 20 Supply Chain Management Software Suppliers 2017
Consolidation, competition and the Cloud are shaping the software landscape around the world as the market continues to heat up.
TOP RESOURCE
Getting the Most Out of Your Warehouse/DC Systems Software Integration
SAP is the market-leading ERP, and the go-to choice for companies seeking to streamline their operational processes.
All Software News
By Josh Bond · January 1, 2014
Built on a software foundation, the targeted use of automation is helping warehouses improve themselves, their supply chains and the customer experience.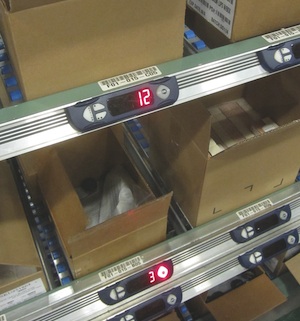 By Josh Bond · May 1, 2013
Rooted in increasingly complex software, the concept of pick-to-light has moved well beyond the pick and is now capable of relaying an array of information to workers throughout the fulfillment process.
By Josh Bond · February 1, 2013
The success of a big project hinges on how well individual parts, and the people responsible for them, come together as a whole.
By Bob Trebilcock · November 1, 2011
Efficiency in the warehouse has traditionally driven the distribution process. Now, some leading retailers are looking at the DC to lower the cost of operating their stores.