TOP STORY
You have not slotted a top story.
TOP RESOURCE
You have not slotted a top resource.
All News
By Roberto Michel, Contributing Editor · September 1, 2014
TMS and YMS expand on integration and supply chain visibility capabilities, gaining a better handle on warehouse constraints in the process.
SPECIAL REPORT
By Roberto Michel, Contributing Editor · September 1, 2014
The supply chain software market is evolving toward platforms that optimize end-to-end processes and juggle constraints at all levels. Here's how several leading suppliers are making progress on this vision.
By John D. Schulz · July 1, 2014
Rollercoaster demand levels and uneven freight volumes in 2013 created havoc in one of the more complicated years on record. In 2014, shippers will need to manage with all the savvy and experience that they can muster to get the capacity they need at a rate that's fair.
By Michael Levans · May 1, 2014
The supply chain technology market is evolving toward platforms and equipment that optimize end-to-end processes. Four top technology analysts offer their unique insight into how the convergence of automation, data, and labor is moving us toward this utopian vision.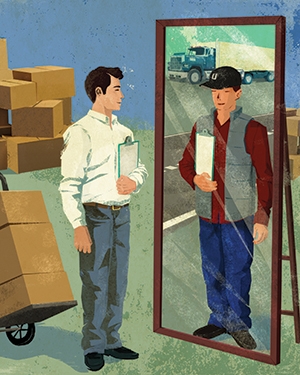 By Peter Moore · March 1, 2014
New systems and management techniques are providing the infrastructure needed to revolutionize the LTL market. Now, shippers and carriers need to sit down and re-engineer their relationships from scratch to improve margins for both. Here's how it's done.
By Jeff Berman · January 28, 2014
Earlier this month, global third-party logistics (3PL) services provider CEVA Logistics introduced its new Mobility Suite, which it said is a strategic mobility and shared-network suite of solutions leveraging its TMS, CEVA Matrix.
By John D. Schulz · January 1, 2014
While truckload shippers can brace for modest rate increases in the 2 percent to 4 percent range in 2014, carrier executives and analysts say that the boost will only offset the consistently rising costs that continue to hamper the sector.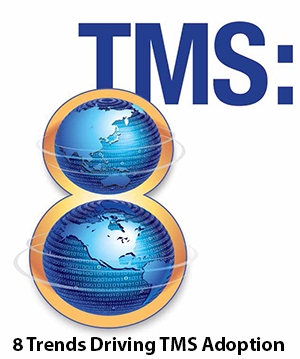 By Bridget McCrea · November 1, 2013
The fastest growing enterprise application market is on track to continue its double-digit growth trend over the next 12 months. Here are eight key trends that supply chain software analysts say are shaping the TMS landscape­—­and pushing more logistics managers to finally put it to work.
PREMIUM
By LM Staff · March 27, 2013
It's no secret that shippers are coping with a new era of tighter capacity, higher rates, and tougher carrier negotiations. With this in mind, we offer this custom issue designed to help shippers get closer to their carriers. After being battered by three years of recession that decimated profits, LTL carriers, not surprisingly, are now laser-focused on improving yields and profitability in order to make decent enough returns to recapitalize their businesses and rolling stock. However, smart carriers are also focused on strengthening the relationship they have with their customers.
WHITE PAPER
By George Kokoris · September 6, 2012
Many companies that employ an on-demand transportation management system (TMS) to automate their transportation processes realize double digit savings on their total transportation spend within the first year. Better yet, when a TMS is delivered as-a-service (SasS), companies begin reaping potential benefits within weeks, without the high cost of entry or long implementation cycles.