TOP STORY
Materials Handling Ergonomics: Minimize the Strain
Ergonomic features in materials handling equipment and software keep workers safe while giving productivity a lift.
TOP RESOURCE
How to Invest Smartly in Industrial Fans
HVLS industrial fans offer important benefits, including alleviating problems with improper air circulation, inadequate ventilation, stagnant air,...
All Warehouse News
By Bob Trebilcock · October 1, 2011
Today's lift trucks offer more in the way of technology, power, and performance than ever before. Here's a look at the latest innovations available in today's trucks.
By Bridget McCrea · July 1, 2011
Over the past several years, the hair care manufacturer his tied its core business systems into a WMS that's allowed it to effectively manage its high-volume shipping operation—and the results have been simply gorgeous.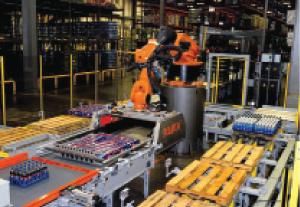 By Lorie King Rogers · May 11, 2011
Competition in the food and beverage sector is intense and profit margins are wafer thin. Here's a look at how technology and materials handling equipment can keep your operation healthy and competitive.
By Maida Napolitano · May 1, 2011
For more than a decade, the fashion giant's WMS has kept pace with several ERP integrations and the installation of a slew of materials handling equipment—all in an effort to keep the company on top of the fickle fashion world.
By MMH Staff · March 8, 2011
Master order picking and improve how you get product out of your building and into your customer's hands.
By Bob Trebilcock · February 24, 2011
Technology and innovation inside the four walls are changing the face of inventory management and transportation operations. Are you ready for the brave, new world?
By Lorie King Rogers · January 19, 2011
There's a silver tsunami about to wash over the aging U.S. workforce, and the materials handling industry is directly in its path. Here's a look at our older workers and how ergonomic solutions can keep them safe and productive.
By Maida Napolitano · May 19, 2010
We recently shared a few space optimization tricks for using all three dimensions of your warehouse/DC. Now we're going to focus our attention beyond the storage areas to the more critical operating areas. ?If you're still out of room, it's time to pay attention.
By Bridget McCrea · May 19, 2010
According to our 2010 Software User Survey, nearly half of all logistics operations using a WMS are looking to upgrade over the next 12 months. Our technology correspondent explains why and then introduces us to a shipper that's on the brink of revolutionizing its warehouse operations.
By Lorie King Rogers · February 1, 2010
Canadian utility manufacturer employs freestanding workstation cranes that move steel trays safely and eliminate worker injuries
By Lorie King Rogers · February 1, 2010
Eight O'Clock Coffee installs ceiling fans to improve conditions for workers in its coffee roasting operations.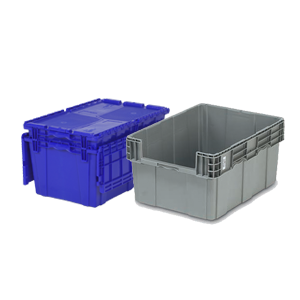 By Lorie King Rogers · February 1, 2010
At Pitney Bowes, reusable plastic containers seal the deal on enhanced ergonomics, lower costs and improved efficiency