By Sara Pearson Specter · July 1, 2014
Stretch wrappers, stretch hooding and strapping technologies are evolving to meet customer demand for quality, speed and security across the supply chain.
By Sara Pearson Specter · December 1, 2013
The advantages of plastic strapping are driving a trend to replace steel for product unitization.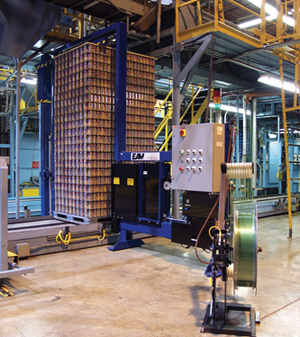 By Lorie King Rogers · July 1, 2011
There are many ways to unitize a load, but the common goal for most operations is to stabilize and protect products while they are in motion.