IDC Manufacturing Insights releases Top 10 Predictions for 2013
To support the productive enterprise, supply chains must embrace resiliency and become "massively multidimensional."

Latest News
Driver pay jumps 15% in five years, but persistent shortages dog carriers
PierPass to adopt appointment System and Flat Fee for OffPeak hours at San Pedro Bay ports
Pacific Northwest ports join chorus of opposition to new tariffs
FlexMove, Geppert-Band Merge into Dorner
Trump's highly touted infrastructure dream nixed for this year
More News
Latest Resource
How to Invest Smartly in Industrial Fans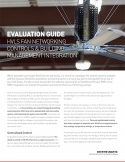 Read this white paper to learn the 7 defining factors to consider about your facility so you can maximize the benefits of your fan investment.
All Resources
By
Josh Bond, Senior Editor
·
December 14, 2012
IDC Manufacturing Insights recently hosted a series of webinars highlighting its Top 10 Predictions for for manufacturing and the supply chain in the year ahead. The full lists are below, and IDC will be releasing a series of detailed reports on each topic over the next two months.
From the role of people in organizations to a company's awareness of global dynamics, the predictions call for new ways of thinking. More importantly, as technology plays an increasingly powerful role in supply chain execution, the predictions call for action.
"In 2013, supporting the productive enterprise, the necessity for speed in the context of complexity and data overload will require that supply chains embrace resiliency and become 'massively multidimensional'," said Simon Ellis, practice director, IDC Manufacturing Insights. "Supply chain responsiveness is a first principle, including improving forecast accuracy while also driving for more flexible and agile factory networks and broader visibility."
Modern spoke with Ellis about each of the supply chain predictions. He is quoted beneath each item as he shares his experience with end-users, the basis of the predictions, and practical advice for companies looking to meet the challenges ahead. "Change management is always the wild card in these things," said Ellis. "From a cultural perspective, I still think manufacturers think of the factory as playing the key developmental role. Maybe that's past us now, and it's time to start thinking about supply chains in terms of procurement, contract management and supply management. There will always be companies who don't move as quickly as they should, but for the most part, we see companies gradually accepting the realities and adapting accordingly."
The Top 10 Supply Chain Predictions are:
Prediction 1 – Resiliency becomes a priority for end users looking to master 'massive multidimensionality.' "The broader notion of the entire predictions list is of supply chain resiliency, which might not be top of mind for many companies. The notion of moving from modern supply chain to a smarter supply chain that integrates all these components, is also not necessarily top of mind. The pace of business continues to accelerate, demand is more volatile, products and services are proliferating, and that's putting pressure on the supply chain to be more responsive."
Prediction 2 – On the supply side of the supply chain, recognizing the inherent cost of long lead-times, manufacturers continue to look at global networks through the lens of both regional and country-level sourcing. "I think manufacturers have finally gotten their heads around the idea that long lead times are expensive, and perhaps have not been properly accounted for in their cost models."
Prediction 3 – On the demand side of the supply chain, recognizing the need for better service levels and mass customization, manufacturers look again to postponement techniques and data analytics to drive more effective customer insights and 'smarter' fulfillment. "The notion of fulfillment excellence weaves its way through a couple of these predictions. A couple years ago, we were trying to come up with a clever term for postponement, such as manubution or distrifaction, the notion that some things historically done in the factory ought to be done in the distribution center. As the supply chain nodes share more business intelligence, this could become more common."
Prediction 4 – End-user IT organizations will have to support a more productive supply chain ecosystem. "IT is going to have to think more in terms of provisioning services than meeting project timelines and those sorts of things."
Prediction 5 – Service excellence becomes a strategic priority. "This ties back to the fulfillment and supply chain execution side. It's also partly about better aligning supply chain management and product lifecycle management."
Prediction 6 – Supply chains will optimize omni-channel customer service and cost by enabling trustworthy, efficient and effective supply chains (TEE). "The modern supply chain gets smarter and more cohesive in terms of the planning and execution side of the supply chain. This will lead to better integration of transportation, warehousing procurement spend and inventory optimization."
Prediction 7 – End-users will focus efforts to improve collaboration both upstream with suppliers and downstream with customers to better compete in a faster world. "The intermediaries in that process, whether it's the carriers who are moving freight or the warehouses who are picking and packing orders, are a fertile environment for a higher level of collaboration, and it means that those constituents have to be more integrated into the whole process."
Prediction 8 – Supply chains will invest in technologies that enable visibility, visualization and virtualization. "Import and export are key drivers of growth for a lot of manufacturing sub-industries, so the ability to effectively manage it is important. My sense is, when you talk to manufacturers, some have very flexible capabilities, and others do not."
Prediction 9 – The 'modern' supply chain gets 'smarter.' "In so many industries, companies are being pressured to deliver with shorter lead times, which means they don't have as much wiggle room. They need to know exactly where things are at all times. From a warehousing perspective, companies are increasingly looking to expand the definition of inventory on hand, to include inbound shipments. If I know a truckload of product is coming tomorrow, I can build that into the orders I pick the day after tomorrow."
Prediction 10 – The big data 'era' dawns for supply chain organizations. "We've been talking about big data for a while, but we think one of these years it's going to become a really big deal for supply chains, and so why not 2013? As this big data era dawns, supply chain organizations will really start to grasp what it means to have all this data."
The Top 10 Manufacturing Predictions are:
Prediction 1 – Business productivity - the next wave begins "Up until 1980, cost had largely kept up with productivity, so as one doubled so did the other. Then we saw companies holding costs static and making large gains in productivity thanks to things like, technology, automation and outsourcing. When we talk about the next wave, it's how do we leverage those things to increase revenue without increasing costs?"
Prediction 2 – Four pillars [Big data, mobility, cloud and social business] support the house of productivity
Prediction 3 – Resiliency becomes a priority for manufacturers looking to master "massive multidimensionality"
Prediction 4 – Manufacturing IT organizations will have to support a more productive operational ecosystem
Prediction 5 – Companies recalibrate the product lifecycle process
Prediction 6 – IT delivers a "digital thread" for the product management process
Prediction 7 – Service excellence becomes a strategic priority
Prediction 8 – Technology advancements accelerate service excellence initiatives
Prediction 9 – People will be at the Center of the Factory of the Future
Prediction 10 – Advanced technologies will emerge in support of operational excellence strategies
Visit www.idc.com/predictions2013 for a complete listing of predictions.

February 26, 2013
About the Author
Josh Bond, Senior Editor Josh Bond is Senior Editor for Modern, and was formerly Modern's lift truck columnist and associate editor. He has a degree in Journalism from Keene State College and has studied business management at Franklin Pierce University.
Subscribe to Modern Materials Handling Magazine!
Subscribe today. It's FREE!
Find out what the world's most innovative companies are doing to improve productivity in their plants and distribution centers.
Start your FREE subscription today!
Latest Whitepaper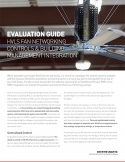 How to Invest Smartly in Industrial Fans
Read this white paper to learn the 7 defining factors to consider about your facility so you can maximize the benefits of your fan investment. HVLS High volume low speed fan white paper, Entrematic fans white paper. Benefits of HVLS fans in the warehouse.
Download Today!
From the April 2018 Modern Materials Handling Issue
Why smarts are central to Internet of Things in the warehouse
New warehouse gives winemaker a "Smooth Finish"
View More From this Issue
Latest Webcast
Industry 4.0: What you need to know today
This webinar takes a closer look at industry 4.0 and provides a roadmap for building and effectively utilizing Industry 4.0 capabilities.
Register Today!