Lift Truck Series: Flexible finance for your fleet
Fleet costs don't stop at the purchase price, and expanded collaboration between fleet managers, dealers and finance partners is changing the way fleet costs are managed over time.

Josh Bond, Senior Editor
·
April 1, 2015
Everyone likes saving money, but when it comes to lift truck fleet management there's no shortage of stories about those who attempted to be a penny wise only to end up with pounds of trouble. Lease agreements that look good at first can result in big costs at the end of the term. The practice of holding on to spare or aging equipment is handy during peaks, but saps resources the rest of the time. Fleet waste at any given time often comes down to the number of lift trucks in that fleet. Too many and unnecessary expenses add up. Too few and production suffers.
The fear of not having enough equipment to get the job done has contributed to a longstanding habit of managing too many lift trucks.
Companies have been happy to pay a premium to ensure a piece of equipment is always on hand when needed, but you can right-size a fleet without wasting money or compromising productivity.
"I would estimate that 75% of companies could probably stand to reduce the size of their fleet," says Derek Knapp, national accounts manager for Kenco Fleet Services. "They might be able to get rid of old equipment, they might simply have too many units, or they might be paying for rentals that are just sitting around. A lot of companies could easily downsize by 10% to 15% by diving into the information they already have."
Unfortunately, information is often the last thing a manager considers when he senses an equipment shortage. "They have a certain number of lift trucks and operators because they based the decision to add them on a manager who came to procurement and said 'I need more,'" says Jim Gaskell, director of Global Insite Products for Crown Equipment. "It's the tyranny of the urgent."
The urgency to add equipment often overlooks the fact that many lift trucks are actually used only 40% of the time, Gaskell says, or that three units in a fleet of 10 might be used only a few minutes per day. "Fifteen years ago, if people looked busy, the manager figured they probably were," he says. "Now, we can much more readily assess the productivity of a lift truck and its operator. Then we can determine the optimal quantity, usage and cost of that equipment."
Collaboration
Data can help monitor a lift truck's health over time, but Bill Buckhout, director of leasing and re-marketing for Hyster Company, says there is still some art to pairing the right equipment with the right application.
"Although data is great for making operational decisions, it doesn't do a good job of picturing what the customer is trying to accomplish," he says. "There needs to be synergy between the proper truck and the proper specifications. You can buy a less expensive truck and pay many times over for that choice if it doesn't match the application."
Ideally, there is a close correlation between each lift truck's utilization data and the structure of a lease, purchase or rental agreement. However, according to Bob McGowan, fleet operations manager for Yale Materials Handling Corp., "getting procurement on the same page with operations is a huge challenge."
McGowan recommends an ongoing conversation between the two camps, where the procurement side outlines its challenge to control up front equipment costs and operations works to explain the impacts of those decisions. In recent years, the focus has often swung from one side to the other, as efforts to cut costs zeroed in on initial savings or total cost of ownership, which accounts for the equipment price as well as maintenance and operator expenses over the life of the equipment.
"Before the economic downturn, there was a shift in the industry as it began to focus on total cost of ownership," McGowan recalls. "Then when the economy turned, many decided to get leaner, leverage their spend, acquire only the bare minimum equipment and lean on equipment that much harder. For a while the industry was focused on driving cost out of the acquisition, but now it's coming back around to a wider perspective."
The total cost of ownership is useful in establishing a long view of equipment usage patterns, McGowan suggests. This can prevent blanket 60-month lease terms for equipment that could end up with either 3,000 hours or 13,000 hours of use by the end of that term. But according to Tim Combs, executive vice president of sales and marketing for The Raymond Corp., granularity is the real key to controlling costs.
"One of most valuable metrics that could be monitored is the cost per hour to operate a lift truck," Combs says. "You could break that down by simply dividing the monthly payment by the hours used that month, but unless you look at those hours and dig a bit deeper into the maintenance spend and the avoidable cost per hour, the monthly cost can be misleading."
Combs suggests fleet managers take a closer look at the payment structures for each piece of equipment. The most costly way to deploy a lift truck is the monthly rental, he explains, which should be used only for a few days, weeks or months as needed. "But you'd be surprised how many keep it for 18 months," Combs says. The next most expensive approach is the short-term rental, which often includes planned maintenance and repairs and is ideal for seasonal use. Then there's the long-term rental with a monthly rate that includes long-term maintenance and a service plan, maybe for 36 months.
The standard leasing program should result in a slightly lower cost per month than a long-term rental, but there's a longer commitment period of anywhere from 48 to 84 months. Of course the cheapest in terms of acquisition costs is to simply buy a piece of equipment, but this can result in the greatest total costs without an understanding of the resources required throughout the equipment's life.
Whatever the plan at the outset, it is important to be prepared for change. Detailed data can help determine initial fleet composition, but data's greatest value is to inform adjustments to that fleet over time. "Say a customer has five pallet jacks, eight reach trucks and four counterbalanced," Combs says. "Then you get down the road, the customer base changes and maybe they have too many reach trucks and not enough pallet jacks. They can easily make that switch."
Charting a flexible course
No two applications are the same, even in the same facility, so there is no reason the cost structure for a given piece of equipment should be identical to another. Each unit's use will also change over time, and therefore its economic life will be consumed at different rates.
In very harsh applications like a meat packing plant, it might make sense to replace a lift truck in six months and transfer it to a less grueling application. That transfer might occur within an organization's fleet or the dealer might resell the equipment.
Combs says each lift truck should have three lives. The initial user should use the equipment as close to full time as possible, deplete the bulk of the lift truck's economic life and retire it before cost outweighs value. Equipment could then move to a short-term rental fleet for seasonal use, where it might be needed 75% to 80% of the time. A couple of years later, the dealer might refurbish as needed and sell the used lift truck to someone who only uses it two or three hours per day.
Whatever a customer's needs, Buckhout emphasizes that leasing arrangements are becoming more flexible and should not limit the ability to right size a fleet as conditions change. "The first thing we start with is the basic principle that the customer needs to rotate the fleet, and that starts with defining the correct lease term that will create a natural replacement cycle," he says. "But the lift truck operator and its maintenance are the real costs. The cost of the lift truck itself is less impactful on the purchase decision than it ever was before, especially if you can prove maintenance costs will go down."
Having recognized the importance of maintenance over time, some customers have opted for single-payment leases. With cash on hand, these customers see value in an outright purchase to minimize interest costs and keep equipment off the books. But the idea of being left to maintain the equipment alone is less appealing. In this case, the customer pays for the entire payment stream up front, but still has the replacement schedule of a typical operating lease.
"In five years, you give back the lift truck and there are no end-of-lease hassles," Buckhout explains. "And because the dealer is invested in preserving the residual at the end of that term, the lease structure can be a way to be sure the dealer has a little more skin in the game."
Maintaining savings
Because they encourage customers and dealers or service providers to share a stake in the condition of a lift truck, lease terms are commonly bundled with full maintenance agreements. Gearoid Hogan, vice president of sales and marketing for the Northeast at Combilift, sees the trend as customers increasingly move toward these agreements.
"Whether a two- or five-year lease, they're looking for certainty in their total cost of ownership over that time," Hogan says. "All of us are working on a preventative maintenance program and a closer relationship with the customer, as opposed to a reactive approach."
Still, if a machine is down for whatever reason, Hogan says even the protection of full maintenance coverage cannot always prevent severe impacts to the business. With enough discipline, however, the maintenance agreement might go a step further, says Brian Markison, director of North American sales for UniCarriers Americas.
"Many full maintenance agreements exclude odds and ends, but customers are pushing for complete maintenance coverage, including tires and even minor abuse," Markison says. "There are even some requests for year-end reimbursement of any unspent portion of monthly payments."
The idea of getting money back at the end of a lease might sound foreign, Crown's Gaskell says, but maintenance is essential to a cost-effective lease of any kind. For those who have been burned on leasing, he suggests, it's often about the difference between the front and back end of the lease. "A customer might get really excited about a low payment initially, only to be less happy at the end of the lease. OEMs can load up the costs on the front or back of the deal, and I've heard horror stories where return costs were huge. It's the same with maintenance, where a supplier quotes $1 per hour for maintenance, knowing they will end up charging you $2 per hour after they account for misuse and abuse."
Then again, if business is surprisingly good and equipment ends up overused by the end of the term, additional costs might not be a bad thing. "Why decouple the benefits of extra volume from the cost for equipment?" Gaskell asks. "Maintenance data, telematics data, operator and vehicle use should correlate with cases moved. You might have paid a premium on the overuse of equipment, but you still made a profit on that additional volume."
Markison suggests this sort of correlation indicates that fleet management and finance have entered a third phase. The first phase centered on eliminating units with low utilization, he says. In the second phase, after the fleet is right-sized, it's about making sure the equipment is down for the least amount of time.
"This is key, since the cost of stopping production can be orders of magnitude larger than even the biggest repair costs," Markison says. "We see contracts where customers expect no lift truck to be down for more than four hours."
The third phase, Markison says, involves a much broader consideration of a fleet's impact on operating costs. This evolution is also reflected in the approach of large firms like DLL, which provides asset financing and leasing to equipment manufacturers, dealers and distributors around the world. DLL reported $9.7 billion in new business volume in 2013, and has twice the market share of its nearest competitor. The firm recently formalized the creation of its Global Fleet Customer Account team, which focuses on the entire fleet management cycle from procurement to solutions for effectively managing a fleet.
Theo Rennenberg is a fleet asset manager at DLL and heads up the newly formed group. He says its creation follows several years of the company's focus on not only originating new business, but continuing to help customers manage fleets after the sale.
"Having collected the data to clearly illustrate optimal decisions, the next horizon is getting the customer out of the whole decision tree by having equipment suppliers and their service organizations deliver the usage of the equipment," Rennenberg says. "As service delivery organizations better organize and predict life cycles for equipment, and even individual components, this data can be used to best model total cost of ownership and deliver usage-based contracts on a regular basis."
Customers are pushing for telemetry-driven, usage-based leases, Rennenberg adds, where the contract term fluctuates with the hours of usage. "This arrangement should eliminate overtime charges due to over-utilization, or over-payment due to under-utilization."
Companies mentioned in this article
• Combilift
• Crown Equipment
• De Lage Landen (DLL)
• Hyster Company
• Kenco Fleet Services
• The Raymond Corp.
• UniCarriers Americas Corp.
• Yale Materials Handling Corp.

April 1, 2015
About the Author
Josh Bond, Senior Editor Josh Bond is Senior Editor for Modern, and was formerly Modern's lift truck columnist and associate editor. He has a degree in Journalism from Keene State College and has studied business management at Franklin Pierce University.
Subscribe to Modern Materials Handling Magazine!
Subscribe today. It's FREE!
Find out what the world's most innovative companies are doing to improve productivity in their plants and distribution centers.
Start your FREE subscription today!
Latest Whitepaper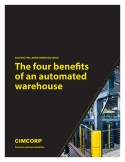 Solving the Labor Shortage Crisis: The Four Benefits of an Automated Warehouse
Not enough warehouse staff? Finding it difficult to keep up with orders during peak periods?
Download Today!
From the March 2018 Modern Materials Handling Issue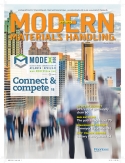 Conveyors & sortation: Carrying the e-commerce burden
2018 Productivity Achievement Awards
View More From this Issue
Latest Webcast

Emerging Technologies for Your Distribution Center
Come get an insider's view of the latest technologies for inside your Distribution Center. You'll learn which technologies are being piloted, which are having success and moving from concept to implementation and into production on the maturity scale, and what's coming on the horizon.
Register Today!