Pallet trends to watch in 2011
What are the most important issues facing the pallet industry in 2011 that might also affect pallet users?

Bob Trebilcock
·
December 16, 2010
What is the pallet industry watching? To find out, we talked to Chaille Brindley, publisher of Pallet Enterprise, the leading trade publication covering the pallet industry. Brindley also publishes The Pallet Profile Weekly, and The Recycle Record, two newsletters that cover issues of interest to pallet manufacturers and end users alike.
Brindley identified three stories he's going to be following next year.
A new pallet mandate from Costco
Last August, Costco released an addendum to its structural packaging specifications (http://www.unitedpacificpallet.com/resources/files/CostcoPalletSpecAddendum.pdf). Starting in January 2011, the club store will no longer accept 48 x 40-inch GMA stringer or runner style pallets at its distribution centers. Instead, suppliers are required to ship their products on 48 x 40-block pallets. The club store will accept shipments on rental pallets from iGPS, PECO Pallet and CHEP.
"Equivalent one-way block pallets that are a better value than renting from iGPS, PECO and CHEP" are also acceptable under the new specs. Those pallets must be the equivalent of a PECO or CHEP pallet based on a detailed report using the PDS pallet design system from the National Wooden Pallet & Container Association. Last, while Costco sorts rental pallets for the Big Three, if you ship in your own pallet, don't expect to get it back: Costco says it won't return or exchange pallets that aren't part of one of the recognized pallet pools.
Why this is an important story? According to Brindley, it represents the first time that a U.S. retailer has specified a block pallet for its distribution center. "Retailers have advocated for rental pallets in the past, but they have accepted other pallets coming into their distribution centers," he says. "This is the first time I can remember a retailer trying to get rid of stringer pallets." Block rental pallets are generally a higher quality product than a GMA or other stringer-style pallet, but they are also more expensive to manufacture. That probably explains why Costco doesn't want to give them back. As Brindley explains, Costco has purchased a lot of new block pallets over the past year.
What's the impact on pallet users? The mandate won't have much of an impact on manufacturers already participating in a pallet pool. The fact that Costco will sort pooled pallets for return, but not alternative pallets, is a potential big deal to Costco suppliers who are shipping on their own pallets. "They'll have to decide if they're going to move some or all of their pallet business to CHEP, PECO or iGPS, or give up an expensive block pallet," says Brindley. If you're not in a pallet pool – and many manufacturers are not – Brindley doesn't think you should change all of your logistics to meet the Costco mandate. "There's something to be said for not putting all of your pallet eggs into one rental model," he says, adding that large shippers may want to divide their business among the three rental pools. He is also waiting to see if Costco blinks and agrees to sort non-rental pallets for pickup. "I know that the pallet industry would like Costco to sort them out," Brindley says. "I think if Costco is going to mandate the specification, they're going to have to be willing to return the pallets. But we'll see."
One other related development Brindley is watching is a new pallet pool proposed by the industry known as the Pallet Industry Management System, or PIMS. You can learn more about this initiative at http://www.pimspallet.com. The concept behind PIMS, according to the organization, "is based on a collaboration of pallet producers and recyclers, grocery and pharmaceutical customers working to ensure delivery of exceptional pallet quality, performance and durability on an industry-wide basis." Costco has said it would accept a PIMS design for the Costco standard provided the pallet has an official PIMS marking. The next step is for the pallet industry to come together to get PIMS off the ground. "PIMS is the white wood answer to the pallet rental pools," says Brindley. "It is currently in development, and I'm not sure if it will take off. But it is attracting interest from pallet users and pallet companies alike."
Brambles acquires IFCO
As Modern reported last month, Brambles, the parent company of CHEP, has announced its intention to acquire IFCO, the pallet and returnable plastic container (RPC) management company. Given their respective sizes, how the two companies come together once the regulatory approvals are over is of potential interest to every pallet user since CHEP dominates the rental market and IFCO is a major player in the pallet management and recycled pallet markets.
What's Brindley's take? "I believe Bramble's real interest in IFCO was not for its recycled pallet and pallet management business, but for the returnable plastic container business and that they will merge that with CHEP," says Brindley. When it comes to pallets, in his view, the two companies will probably continue to operate as separate entities. "The cultures are very different," he says. "CHEP works with some of the best pallet recyclers and logistics providers, most of whom are very automated. IFCO is known as a conventional pallet recycler that focuses on the high volume, commodity end of the pallet business." That said, Brindley would not be surprised to see CHEP try to convert IFCO customers to the rental model, and to use IFCO's logistics expertise to get rental pallets back into the market faster. He also wouldn't be surprised if IFCO pulls back on the aggressive pricing strategy it previously used in the market, which could ease price competition in the short term.
What's the impact on end users? "If you're an IFCO customer, when this all settles out, I wouldn't be surprised if you get a call from CHEP down the road," Brindley says. "And before next year is out, I wouldn't be surprised if we see pallet prices go up and a shortage of cores in the used pallet market in some parts of the country. Actually, we are already starting to see tight core supplies in some markets."
Food safety and drug recalls
The most visible pallet story of 2010 was the recalls by Johnson & Johnson and Pfizer of product alleged to have been contaminated by the chemical, 2,4,6-tribromoanisole (TBA), which can result from the breakdown of another chemical called 2,4,6-tribromophenol (TBP) when a treated pallet becomes wet and releases a moldy, musty smell. Although TBP is banned in the U.S., it is used as a fungicide to treat transport packaging materials, including pallets, in some South American and Caribbean countries. In the case of J&J and Pfizer, the allegedly contaminated product originated in Puerto Rico.
Why this is an important story? "I think it's a made-up crisis chasing a real issue," says Brindley. "It's made up because whatever happened has nothing to do with pallets manufactured in the United States. Whether pallets are at fault or not, whatever happened with the recalls had to do with off-shore manufacturing and different standards for treating wood in the Caribbean than the standards in the United States." At the same time, Brindley acknowledges that the issue has put a spotlight on pallets in the purchasing departments of pharmaceutical and consumer packaged goods companies, and not necessarily for the better. "It's good in that people have pallets on their radar screen," he says. "Too many people look at a pallet as a pallet and now they realize that's not always the case. But it has also caused a lot of worry in the marketplace. End users need to realize this is a sanitation and storage issue and not a pallet issue."
What is the impact on pallet users? "Pallets need a little bit of respect," says Brindley. "Pallet users need to realize that a pallet can go anywhere. You have to think about climate and regulatory issues." Brindley advises pallet users to talk to their pallet suppliers about how they intend to use their pallets, and pallet suppliers need to be thinking about how to treat their pallets if they're going into an environment where wood pests, international regulations, mold or sanitation can be an issue." Those are both issues that the pallet users and suppliers alike are trying to sort through.

February 21, 2012
About the Author
Bob Trebilcock Bob Trebilcock, editorial director, has covered materials handling, technology, logistics and supply chain topics for nearly 30 years. In addition to Supply Chain Management Review, he is also Executive Editor of Modern Materials Handling. A graduate of Bowling Green State University, Trebilcock lives in Keene, NH. He can be reached at 603-357-0484.
Subscribe to Modern Materials Handling Magazine!
Subscribe today. It's FREE!
Find out what the world's most innovative companies are doing to improve productivity in their plants and distribution centers.
Start your FREE subscription today!
Latest Whitepaper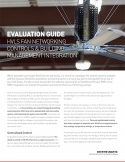 How to Invest Smartly in Industrial Fans
Read this white paper to learn the 7 defining factors to consider about your facility so you can maximize the benefits of your fan investment. HVLS High volume low speed fan white paper, Entrematic fans white paper. Benefits of HVLS fans in the warehouse.
Download Today!
From the April 2018 Modern Materials Handling Issue
Why smarts are central to Internet of Things in the warehouse
New warehouse gives winemaker a "Smooth Finish"
View More From this Issue
Latest Webcast
Industry 4.0: What you need to know today
This webinar takes a closer look at industry 4.0 and provides a roadmap for building and effectively utilizing Industry 4.0 capabilities.
Register Today!