Slotting Your Next Move - Improving Warehouse Picking Efficiency
Great benefit occurs by focusing on the fastest moving items in the pick line. As a next step, gain from evaluating slower moving items should not be overlooked as these items typically constitute 70-80% of the total warehoused products. The whitepaper, "Slotting Your Next Move: Improving Warehouse Picking Efficiency through Slow Mover Positioning and Selector Strategies," points out the potential for increasing selector productivity, further reducing warehousing costs, and achieving enhanced benefit by also evaluating the slower moving items in the pick line.

Optricity Corporation
· July 14, 2011
When slotting a warehouse, slow movers are not to be overlooked, as they typically constitute 70-80% of total items. A slow moving item is often characterized as one with few hits, or visits to the pick location. In instances where slow moving items take up the majority of space in a warehouse, it is critical that the items be slotted in a manner that facilitates intelligent slow mover picking. There are a number of techniques that can be employed to reduce selector travel and to increase pick density including layout configurations, selection strategies, and golden zoning considerations.
Through an evaluation of slow mover activity, one can determine the best size for a slow moving area and the picking techniques best suited for that area. Slow moving areas are often defined by cross aisles in the pick path that allow selectors to avoid travelling the entire length of the pick path. Picking techniques in the slow moving areas often differ from those in the fast moving areas. Batch picking often makes more sense in slow moving areas to increase pick density. Height or golden zone considerations are crucial in many pick to cart or pick to belt areas. Often pick to cart or pick to belt areas for slow movers are completely separate from the main fast moving area where orders are picked singularly in waves.
Subscribe to Modern Materials Handling Magazine!
Subscribe today. It's FREE!
Find out what the world's most innovative companies are doing to improve productivity in their plants and distribution centers.
Start your FREE subscription today!
Latest Whitepaper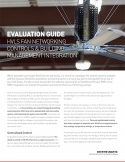 How to Invest Smartly in Industrial Fans
Read this white paper to learn the 7 defining factors to consider about your facility so you can maximize the benefits of your fan investment. HVLS High volume low speed fan white paper, Entrematic fans white paper. Benefits of HVLS fans in the warehouse.
Download Today!
From the April 2018 Modern Materials Handling Issue
Why smarts are central to Internet of Things in the warehouse
New warehouse gives winemaker a "Smooth Finish"
View More From this Issue
Latest Webcast
Industry 4.0: What you need to know today
This webinar takes a closer look at industry 4.0 and provides a roadmap for building and effectively utilizing Industry 4.0 capabilities.
Register Today!