TOP STORY
Conveyors & sortation: Carrying the e-commerce burden
In a case-quantity world, conveyor was king. E-commerce, poly bags and the need for incredible flexibility posed a brief challenge, but convey and...
TOP RESOURCE
Making the Case: IC Pneumatic Forklifts solve your company's most pressing pain points
Download this new "Making the Case" e-book for an in-depth look at how Toyota's line of material handling equipment has been designed and manufactured...
All Equipment News
By Lorie King Rogers · June 1, 2012
It's been a rough road for the automotive industry, but production is increasing. To keep pace, auto manufacturers are focusing on lineside delivery strategies that get the right product to the right operator at the right time.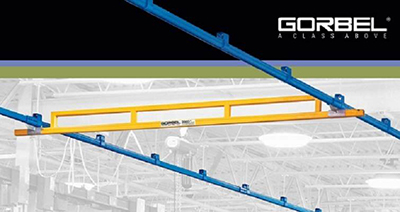 By Lorie King Rogers · June 1, 2012
Fuller Machine Shop's overhead handling solution enhanced worker safety and ergonomics.
By Josh Bond · May 14, 2012
After a lengthy development, AGV solutions pay off for Toyota's auto division.
By Sara Pearson Specter · February 6, 2012
Kiva Systems (Booth 2500) announced it has implemented and met the standards for ISO 9001 certification, encompassing the areas of solution design, testing, manufacturing, consulting, services delivery and technology support of software, firmware and hardware.
By Lorie King Rogers · December 1, 2011
Overhead handling equipment like cranes, hoists and monorails can increase productivity, enhance safety, improve ergonomics and maximize floor space.
By MMH Staff · August 1, 2011
Today's lift trucks offer more in the way of technology, power and performance than ever before. Here's a look at the latest innovations available in today's trucks.
By Lorie King Rogers · May 11, 2011
Competition in the food and beverage sector is intense and profit margins are wafer thin. Here's a look at how technology and materials handling equipment can keep your operation healthy and competitive.
By Lorie King Rogers · January 19, 2011
Don't take totes and containers for granted. These seemingly simple products are key components in the materials handling process, ensuring a smooth, efficient and safe flow of goods through the entire supply chain.
By Sara Pearson Specter · December 15, 2010
Although not new to the materials handling market, reusable plastic totes and containers are growing in use throughout many industries by addressing seven key challenges for users.
By Bob Trebilcock · October 6, 2010
CAPS does for reusable containers what CHEP does for pallets
By Lorie King Rogers · February 1, 2010
At Pitney Bowes, reusable plastic containers seal the deal on enhanced ergonomics, lower costs and improved efficiency