Logistics in India
Emerging markets could be the next opportunity for our industry

Bob Trebilcock
·
January 7, 2011
A couple of years ago, I did a story on warehousing and distribution in emerging markets. We all know the story about off-shoring of manufacturing to low-wage countries like China, India, Viet Nam, Brazil and the Caribbean countries. The question we asked was whether companies may outsource their warehousing and distribution to low-wage countries as well?
The answer then was probably not. Too many industries have moved to just-in-time lean logistics. It's not just manufacturers any more, but retailers that want to eliminate their stock rooms and minimize the amount of inventory they keep on the shelf. For them, regular, timely and predictable shipments are a necessity and that means distribution has to be closer to home.
What's more, we found that too many distribution centers in emerging markets were still relying on manual processes rather than the kind of automation and information technology that would be required to make up for the longer lead times and more expensive transportation costs.
That was then, this is now. Right before Christmas, I was contacted by a logistics professional in India with a question about dealing with mold on his pallets. His company is a manufacturer for major US retailers like Kohl's, Lowe's and other big box retailers.
I took the opportunity to find out about the state of materials handling in India today. My interest isn't whether US companies may outsource their distribution processes to India. Rather, is India, and countries like it, prime opportunities for the materials handling and information technology industries, or do low wages still outweigh the advantages of automation?
My new acquaintance's response seems to indicate that the Indian continent is changing. I am publishing his response in full, but not his name or company.
"Our primary markets are North America and Western Europe. But like most companies worldwide, we are selling more and more products to Middle East, South America, etc. Not much to China though – hope that will change.
Logistics is a challenge in India – to put it lightly. The roads are narrow and often ridden with pot holes. At least 90% of the trucks are old generation, under-powered trucks. I have read somewhere that average distance covered by trucks per day is less than 100 miles. For example, we are located on the southern tip of India – near the Island of Sri Lanka. We have a sea port about 35 miles (90 minutes) away. It costs us less freight to ship 1x20' container from that port to any base port in Europe (Felixstowe, Rotterdam, etc) than sending equivalent amount of cargo on truck to a city barely 500 miles away within India.
There are lot of new highways being built and new modern warehouses being constructed. Some are already up and running. But those are a minority at the moment. Most warehouses are traditional with lots of manpower being used for handling cargo. Very little in the way of fork lifts, conveyors, etc. I have had the opportunity to see DCs in the US from retailers like Lowe's, Crate & Barrel, etc. I have seen the level of automation there. At least 95% of India has a long way to go.
Having said that, the way labor costs are going, this has to change. We cannot depend upon cheap labor anymore. We've got to mechanize and automate. We need to build better roads. For instance, our company is a small business. We used to load all containers manually. Now we have fork lifts. We are building a new factory/warehouse with all palletized storage racks and two container bays where you can drive the fork lifts in to the containers/trailers.
All the products we export and even sell domestically have UPC or EAN bar codes. But we do not use bar codes within our organizations for our logistics management. That is rare in India except in large companies like Uniliver or P&G.
You might know that there are no large retailers in India. Walmart, Target and their European cousins are not allowed to open shops in India because the government feels that it will kill the independent mom & pop shops. Good policy? I don't know. Anyway, usually such large IT enabled logistics/warehouse management comes in when you have a big retailer that pushes their suppliers to adopt best practices across the globe. That has not happened in India yet. So retail is pretty much mom and pop. It is changing but rather slowly.
Likewise, we do not have a warehouse management software system. We do provide advance ship notifications for our customers, but we use online systems where we update ASN data for export shipments to name-brand retailers that you would be familiar with.
The pace of change here is phenomenal. I am sure a Material Handling professional like you will find it interesting to visit this country during this phase of growth."

January 7, 2011
About the Author
Bob Trebilcock Bob Trebilcock, editorial director, has covered materials handling, technology, logistics and supply chain topics for nearly 30 years. In addition to Supply Chain Management Review, he is also Executive Editor of Modern Materials Handling. A graduate of Bowling Green State University, Trebilcock lives in Keene, NH. He can be reached at 603-357-0484.
Subscribe to Modern Materials Handling Magazine!
Subscribe today. It's FREE!
Find out what the world's most innovative companies are doing to improve productivity in their plants and distribution centers.
Start your FREE subscription today!
Latest Whitepaper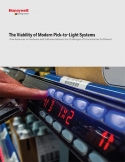 Transform DC Throughput and Accuracy With Pick-to-Light Systems
The demands of omnichannel distribution center (DC) fulfillment are driving the adoption of more advanced pick-to-light hardware and software.
Download Today!
From the December 2017 Modern Materials Handling Issue
The Big Picture: Navigation Gets a Reboot for Automatic Vehicles
Top 20 3PL Warehouses 2017: Growth amid change
View More From this Issue
Latest Webcast
The State of the DC Voice Market
A lot has changed in the last 10 years, especially in voice technology. This webinar will cover the state of the voice market, review two leading voice solutions and help you gain a better understanding of the options and capabilities available today.
Register Today!