TOP STORY
Retailers navigate the omni-challenge world
Retail distribution operations turn to automation and software to support handling practices that strengthen customer loyalty.
TOP RESOURCE
The Five Point Tune-Up for Your Warehouse
Ready to make your warehouse smarter, stronger - and more profitable in every way?
All Inventory & Picking News
By Edward H. Frazelle, Ph.D. · August 13, 2014
Pruning a portfolio of SKUs is hard, but the benefits far outweigh the pain.
By MMH Staff · April 17, 2014
Award jury received more than 3,200 entries from 48 countries in 17 categories.
By Roberto Michel · March 18, 2014
Matthews Marking and Fulfillment Systems (Booth 7609) highlighted its new rugged MW Series pick-to-light module at a Tuesday press conference.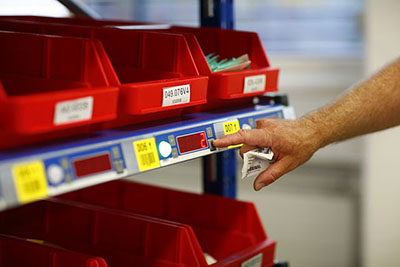 By Josh Bond · October 2, 2013
Pick rates increase threefold, topping out at 1,000 items per hour.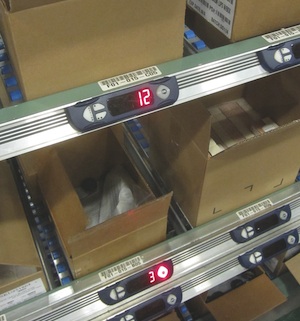 By Josh Bond · May 1, 2013
Rooted in increasingly complex software, the concept of pick-to-light has moved well beyond the pick and is now capable of relaying an array of information to workers throughout the fulfillment process.
By MMH Staff · April 1, 2013
In many organizations, maintenance, repair, and operations (MRO) inventory accounts for a significant slice—as much as 40 percent—of the annual procurement budget. Yet it is still not managed with the level of rigor typically applied to production inventory. There are five basic practices that can quickly close the gap with best practices in MRO inventory management.
By Maida Napolitano · March 1, 2013
Our panel—representing a combined 80 years of inventory experience—gets back to the basics, reviewing critical strategies that some organizations have been neglecting over the past several years.
By MMH Staff · March 8, 2011
Master order picking and improve how you get product out of your building and into your customer's hands.