TOP STORY
Global Packaging Design Emphasizes Convenience, Ergonomics and Customization
DuPont Packaging Award judges discuss global trends in six-part video series.
TOP RESOURCE
Dimensional Weight: Don't Let it Weigh You Down!
In 2015, a new era in shipment pricing will go into effect when major carriers implement dimensional ("dim") weight pricing for all ground packages...
All Packaging News
By Sara Pearson Specter · September 1, 2013
Modern asked a group of packaging experts to take a peek at new developments in secondary packaging for transport and shipping and see which innovations might hold promise for improving the best practices of tomorrow.
By Josh Bond · July 1, 2013
Retail distributors are looking to the storage, fulfillment and delivery strategies of beverage distributors to learn how to more closely connect the DC with the storefront.
By Lorie King Rogers · July 1, 2012
The food and beverage sector is ripe with unique and difficult materials handling challenges due in part to the growing number of product choices. Here's a look at how technology can help keep the shelves stocked and the customer satisfied.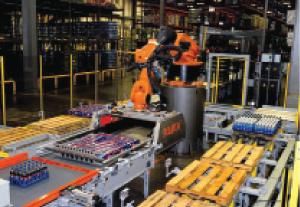 By Lorie King Rogers · May 11, 2011
Competition in the food and beverage sector is intense and profit margins are wafer thin. Here's a look at how technology and materials handling equipment can keep your operation healthy and competitive.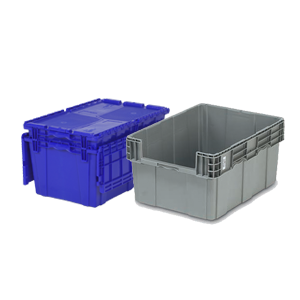 By Lorie King Rogers · February 1, 2010
At Pitney Bowes, reusable plastic containers seal the deal on enhanced ergonomics, lower costs and improved efficiency