Pallet industry mourns loss of Scholnick
Bruce N. Scholnick, who has led the National Wooden Pallet and Container Association (NWPCA) as its president and CEO through a number of dynamic industry shifts, has died.

MMH Staff
·
July 12, 2012
Bruce N. Scholnick, who has led the National Wooden Pallet and Container Association (NWPCA) as its president and CEO through a number of dynamic industry shifts, died of cancer at his home in Alexandria, Va., July 9.
Bruce devoted his considerable energy and astute mind to the wood packaging industry from the moment he joined it in May 2000. His task-focused approach was at first misinterpreted as impersonal, but members soon recognized that what was driving Bruce was a passion for assuring their sustained success and that of the industry. His mission was to "help our members make and/or save money" in every program and activity he pursued.
Bruce was a warrior on Capitol Hill and with Washington regulators when proposed rules threatened the industry. His tenacious dedication in all he did earned him the respect and affection of NWPCA members.
Prior to his years at NWPCA, Bruce was Division Vice President of Member Services & Products for the National Association of Professional Insurance Agents, V.P. of Corporate Planning for Thatcher Manufacturing Corporation (a division of Dart & Kraft Industries), and Director of Marketing and Economic Research for the Glass Packaging Institute. He brought a wealth of experience and insights to his position at NWPCA.
Bruce's most often repeated quote was "creativity is merely the insightful rearrangement of known elements." That concept was put into practice on a regular basis. He never allowed staff to grow too comfortable or complacent in their tasks. Bruce regularly challenged staff to identify innovative ways to deliver member products and services and create valuable new ones. He was most demanding on himself and was constantly seeking to identify industry opportunities that were as of yet undiscovered.
Bruce was preceded in death by his wife Elizabeth in April 2008. He is survived by their son Matthew, sisters Nan Parker and Penny LaPorte, and their husbands and children.
NWPCA Board Chairman James Ruder has asked Sam McAdow of Buckeye Diamond Logistics, in South Charleston, Ohio, to act as Interim Acting President to serve as a point of contact for staff and membership. Sam will be operating in an advisory capacity and will report to James Ruder. Sam can be reached at his direct phone number at 937-462-7515. James can be reached at 303-355-5083.
Association leaders will advise the membership soon as to a way we can join together to honor Bruce as an industry.

July 16, 2012
Subscribe to Modern Materials Handling Magazine!
Subscribe today. It's FREE!
Find out what the world's most innovative companies are doing to improve productivity in their plants and distribution centers.
Start your FREE subscription today!
Latest Whitepaper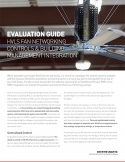 How to Invest Smartly in Industrial Fans
Read this white paper to learn the 7 defining factors to consider about your facility so you can maximize the benefits of your fan investment. HVLS High volume low speed fan white paper, Entrematic fans white paper. Benefits of HVLS fans in the warehouse.
Download Today!
From the April 2018 Modern Materials Handling Issue
Why smarts are central to Internet of Things in the warehouse
New warehouse gives winemaker a "Smooth Finish"
View More From this Issue
Latest Webcast
Industry 4.0: What you need to know today
This webinar takes a closer look at industry 4.0 and provides a roadmap for building and effectively utilizing Industry 4.0 capabilities.
Register Today!